Farage: Strip Islamic State fighters of British citizenship
British nationals who have travelled to fight for the Islamic State should be stripped of their British citizenship, Ukip leader Nigel Farage said.
Mr Farage said those who choose to fight for the ideology of the group have "rendered themselves effectively stateless", and should not be allowed to return to the UK.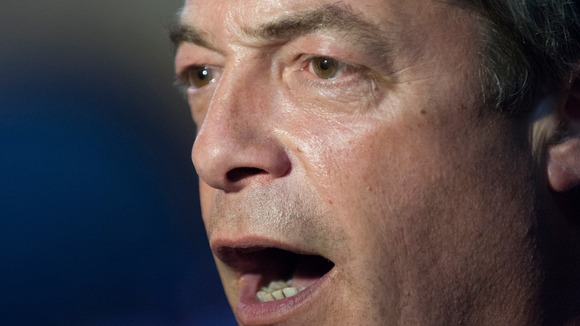 His comments follow the release of a video showing the apparent beheading of US journalist James Foley by an Islamic State fighter, who
spoke with a British accent
.
"We simply cannot have a situation where militants return and benefit from NHS treatment, welfare benefits, council housing and so forth when they have chosen to go abroad and fight western values in the most appalling way possible," Mr Farage said.
"We also cannot risk these militants coming back to the UK and bringing with them their ideologies and barbarous practices."